With over 50 years combined skateboard experience, Brian and Joe are the most qualified instructors out there. Joe has competed professionally and has a degree in education as well as Brian, has been instructing most of his life, from wake boarding, surfing,  moto, skateboarding and even a Assistant Tennis Pro. They are both dads.  Also, we have local hero Connor Lerian and Andrew Weinstein assisting with their fine tuned skills.
2021 Summer camp will be like no other!  We have refine our very successful pervious camps to a smaller instructor/student ratio to 1:5, Capping each week to only 20 skaters for a safer environment and more instruction per skater. We have added a street plaza to accommodate flat ground skills and more shading for a cooler summer skate experience.  Coach Joe has come up with a very precise curriculum.  From park safety, proper equipment, ramp and trick identification, as well as some SKART (Skate Art), all areas will be covered.  This will be the Liberal Arts of skateboarding in other terminology.
Please TEXT Brian now to reserve your Week. (904) 994 0908
Not only will skaters participate in group instruction each day, but they will also receive personalized instruction.
Ages 7-12
Monday – Thursday
9-9:15 Warm up and stretch
9:15-10 Group instruction
10-10:10 Water break and board repair workshop(each day will be a different topic)
10:15-11 Group instruction
11-11:10 Water break and skate culture talk ( topics: park etiquette, sponsorship, history)
11:10-11:30 Learning-centered skate games
11:30-12 Unwind/Free skate. This time will also be used for one on one instruction.
Friday
After a hard week of skateboarding we will take a more relaxed approach to Friday.
9-9:15 Warm up and stretch
9:15-10 Group instruction
10-10:10 Water break
10:10-10:30 Contest preparation
10:30-11:30 Longest grind, highest air, highest ollie, limbo, longest manual, tic-tac races.
11:30 – 11:45 Group photo
11:45-12 pm  Free skate.
Week 1 – June 7-11 (Full)
Week 2 – June 14-18 (Full)
Week 3 – June 21-25 (Full)
Week 4 – June 28 – July 2 (Full)
Week 5 – No Camp
Week 6 – July 12 – 16 (Full )
Week 7 – July 19 – 23 ( Full )
Week 8 – July 26 – 30 (Full )
Week 9 – Aug 2 – 6 (Full )
Camp rate is $240.00 cash, $250 credit card, check. Venmo.  10% Military Discount.  TEXT  (904)-994 -0908  to reserve a spot!  We will send a response text to confirm.  Payment is due the morning of first day of camp.  Also expect to be contacted with details and a request of  confirmation the Friday before you registered camp.  Please respond to confirmation text or your spot could be giving away.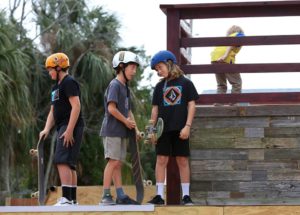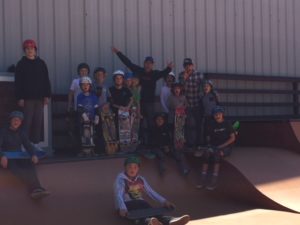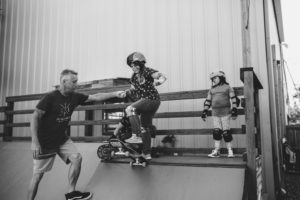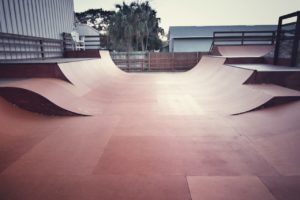 http://theskateyard.com/2018/04/04/153/
The Skate Yard, located in Atlantic Beach Florida, is the beaches only private training facility which offers a variety of programs for a safe skateboarding learning experience.